But let's be clear: the best part of the story, the part that says it all and gives us goosebumps every day, you won't find here. That part of our story is still ahead.
We come from the early days of the Internet's wild wild West. Our two founding members learned about User Experience (UX) at one of the most influential places in the history of the Web: Yahoo's Design and Product Development teams in Silicon Valley.
Nora and Gabriel were among the first Spanish speakers at Yahoo to work on interface experience –they are the literal proof that every human interaction with a mobile or a laptop starts with culture. For instance, did you know that when Yahoo developed its international web calendar, it also had to find a way to integrate the Lunar calendar, so its Asian users would be able to keep track of birthdays and holidays? A little fact we learned from Gabriel and Nora. Here's another one: Gabi was only the second Spanish-speaking designer at Yahoo. That's what we call culture at G54 –deep experience that permeates design like milk soaking an Oreo.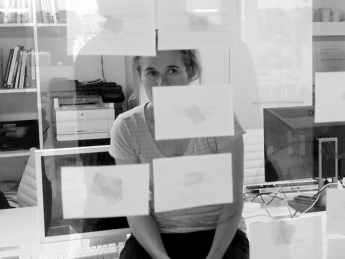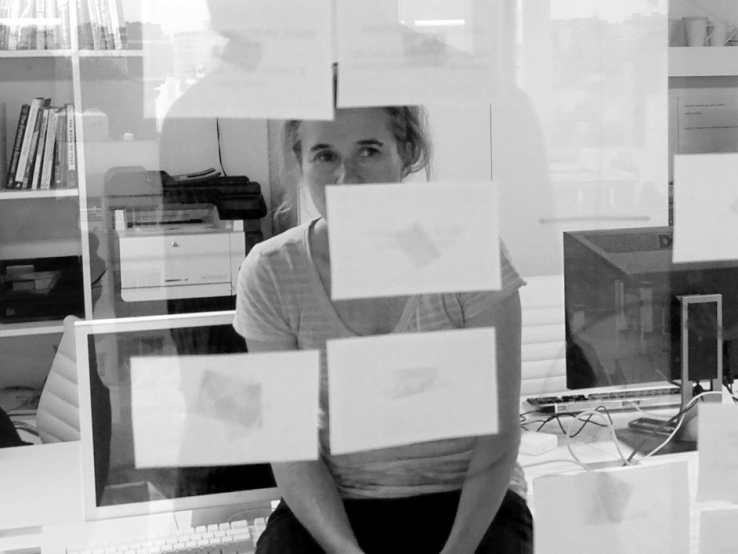 Our history started in 2006. We're talking in tech years –which, considering how the industry compresses time, gives us a lot of seniority. That pioneering DNA means we've got the vision to distinguish truly disruptive design from mere bells and whistles –and identify the innovations that make lasting impact on our world. It's the same DNA you see today, running through solutions we've developed for OSDE, VW, Techint, Banco Galicia, Argentina's Ministerio de Desarrollo Social (Ministry of Social Development) and all our clients.
Giro54 is a diverse crew. We're one of the few design companies in the world co-founded by a woman. Buenos Aires, our base, is home to many immigrant communities, and our team is a direct extension of our city, with roots in Europe, Asia and the most remote parts of Latin America. Just like the 150 projects Giro54 has worked on since we started the company, we pride ourselves on the fact that we've made a tangible dent in the world.
Whether working with giant multi-nationals or early-stage startups, we apply what people call Design Thinking: that is, we hear your problem; learn from the people who matter most (we'll pretty much go full ethnographic on you); combine our knowledge with yours to form a team that can achieve results most efficiently; and produce a solution that's essential to your business –and one so simple and elegant, you can apply it on your own and replicate it with independence.
Here's the trick: we customize solutions with the maneuverability and responsiveness of a boutique firm, but we execute with the range of capabilities, quality and scale of an industry giant.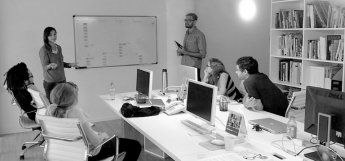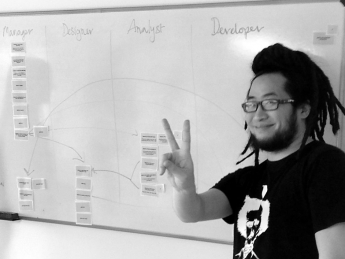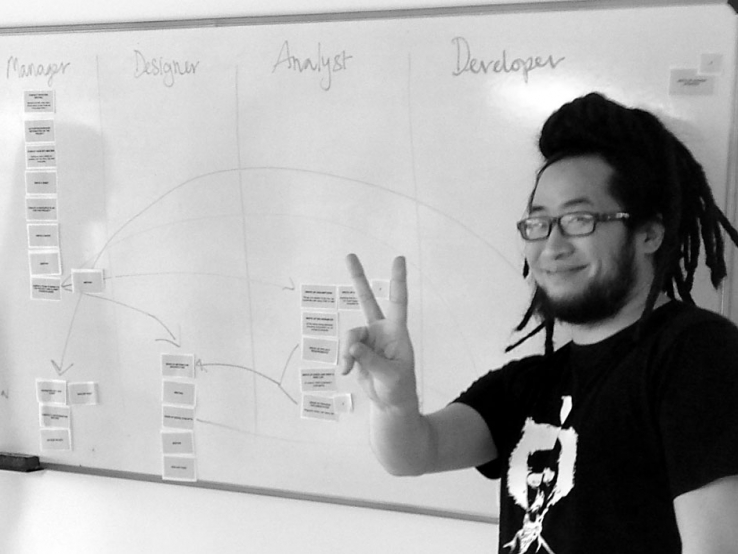 The clearest testament to our "method" is the enduring relationship that we build with our client, often evolving our role from single-project collaboration into partnerships that span years.
Giro54's innovations today are shaping the future of banking, healthcare, and logistics in Latin America. Our experts in UX, interactive and graphic design, social psychology, data analysis, brand communication, usability and web development are among the first Latin Americans to join the tech game, and some of the brightest people on the market today.
We've participated first hand in the history of User Research, Web Design, and UX strategy, and covered pretty much all the platforms you can think of. And we still have the same energy and ideals that brought us from California directly to Latin America. We know there's nothing preventing you from having an extraordinary, responsive and innovative solution to your problem. We can help you get there.
But as we said above, we don't want to bore you with our stories, because our most exciting tale of success is still ahead: it starts when we begin working with you.